SANAYLORRIENT
SANAYLORRIENT draws inspiration from The Far East to produce a high quality skincare product that captures the finest essence from The Orient. We are passionate about your skin and are extremely delighted to pamper you with our range of luxurious skin care products.Through extensive research and pioneering techniques,we have developed a unique range of skincare products. We have maintained our commitment using natural ingredients and using the latest technology. We are delighted to offer a unique high quality skincare range that will offer an unparalleled experience.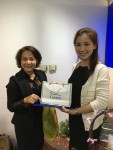 LOT LORIENT in ASEAN BEAUTY show LOT LORIENT in AS…
ASEAN BEAUTY 2016 ลอเรียนท์ เตรียมออกงานระดับนานาช…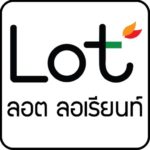 HELLO ลอต ลอเรียนท์, LOT LORIENT, LORIENTASIA, ลอต…
LORIENT Co.,Ltd.
Headquarter: 22/29 Sra Luang road, Nai muang district, Muang Phichit, Phichit province 66000 TH
Bangkok Office: 157/32 Soi Areesamphan2, Phaholyothin5 Road, Phayathai, Phayathai, BKK, 10400 TH
North-East Office: 403/3 Moo 11 Klang Arwoot Road, Tambon Kamyai, Ampur Muang Ubon Rajathanee, Ubon Rajathanee Province 34000 TH
#SANAYLORRIENT #เสน่ห์ลอเรียนท์ #LOT #L'ORIENT #ลอต #ลอเรียนท์ #lorientasia CALL CENTER : 063 339 3654